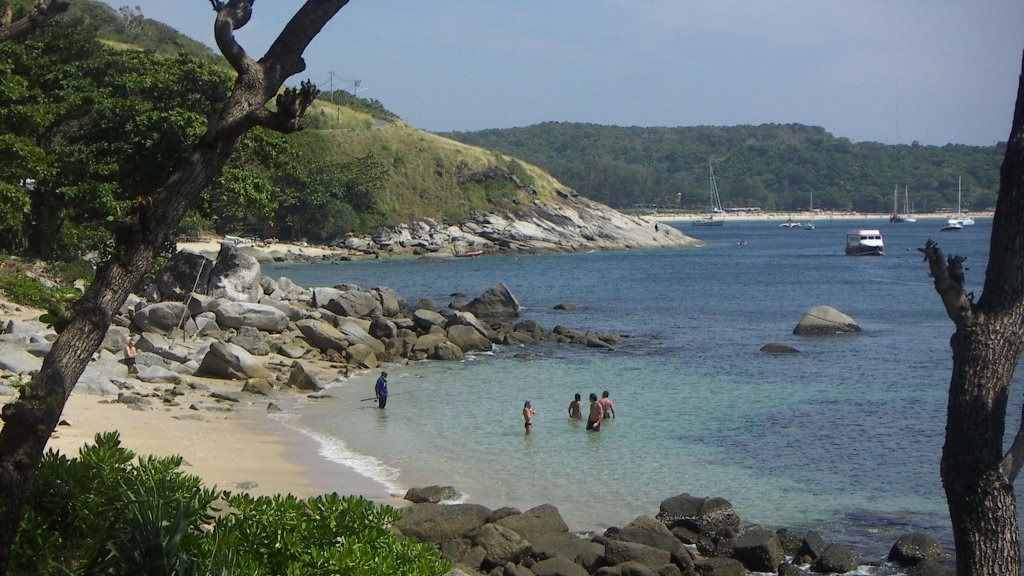 There is still a few more secluded and hidden (smaller) beaches on Phuket. We're going to explore those and bring you some updates, first we'll start with Ao Sane.
Phuket provincial population in preliminary count of 2010 census was counted to be 525,018 people, including some 115,881 foreigners, or 21.1% of the population. However, it is admitted this is inaccurate since The Phuket Provincial Employment Office currently records for more than 64,000 Burmese, Lao and Cambodian workers legally residing on the island. Final figures are to be released later in 2011.
It might sometime be tricky to find these beaches, but it's worth while, if you are adventurous enough to explore the island, you will find you reward in peace and tranquility while enjoying the sun and the sea.