Sino Phuket is mostly if not all about dining, restaurants and entertainment, once you leave The Port, you find on the left side Bit'n Restaurant, Shooting Cafe, Urban Food that serves International food, Spoon Cafe, Wine Connection, Pimnara Boutique Hotel, Spice House, Shell World, Food Adventure, Seoul Barbecue and Macdonalds.
After the Tsunami, By February 2005 many damaged and most undamaged resorts were back in business, and throughout 2005 life slowly returned to normal for the people of Phuket. Following strenuous recovery programs, there is no remaining tsunami damage other than at the most remote beaches.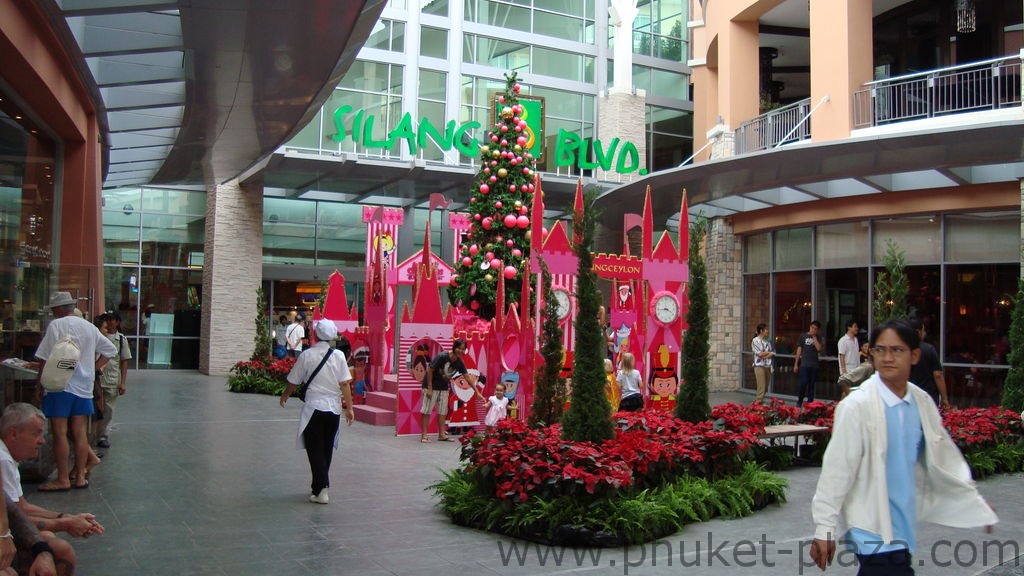 On the right side you have, starting from The Port, Lacasa, Pizza Hut for those who fancy a pizza, Cafe 101, Cafe Nero by Black Canyon, D Wine, The Irish Times Pub.
When you are done here you can easily enter Phuket Square to the right.