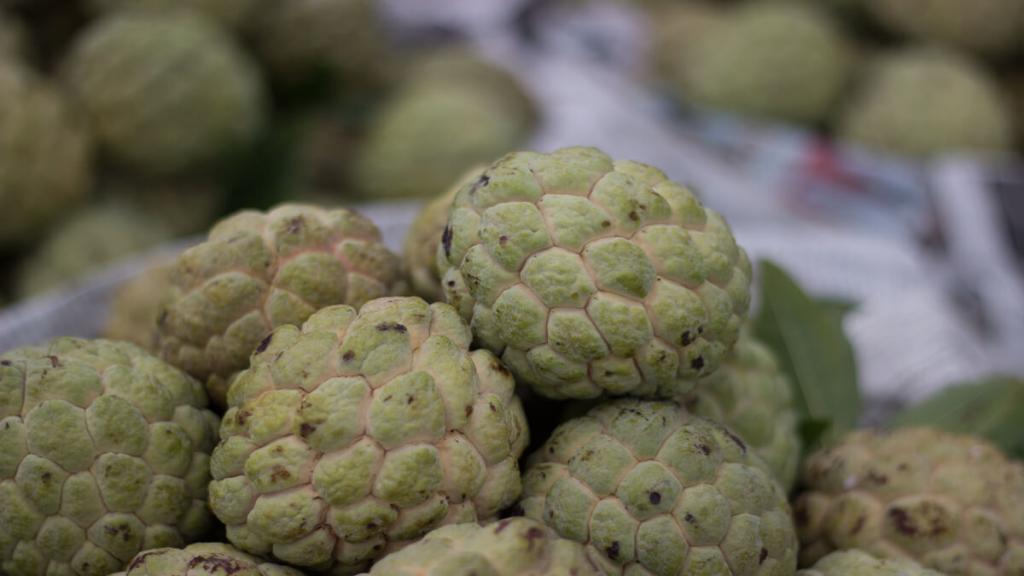 Thai name: Noi-na
Season: June to September

Also known as sugar apple, this fruit has a lumpy green skin covering masses of sweet, scented white flesh: in most varieties the fruit can easily be divided into two pieces by hand and the creamy flesh eaten with a spoon. Custard apples also form the base for a delicious ice cream, served in Thai restaurants. The main growing areas are the north-central provinces such as Phetchabun and Nakhon Ratchasima, and the peak fruiting season lasts from June to September.
In 1681 or 1682, the Siamese king Narai, who was seeking to reduce Dutch and English influence, named Governor of Phuket the French medical missionary Brother Ren Charbonneau, a member of the Siam mission of the Soci des Missions Etrangres. Charbonneau held the position of Governor until 1685.