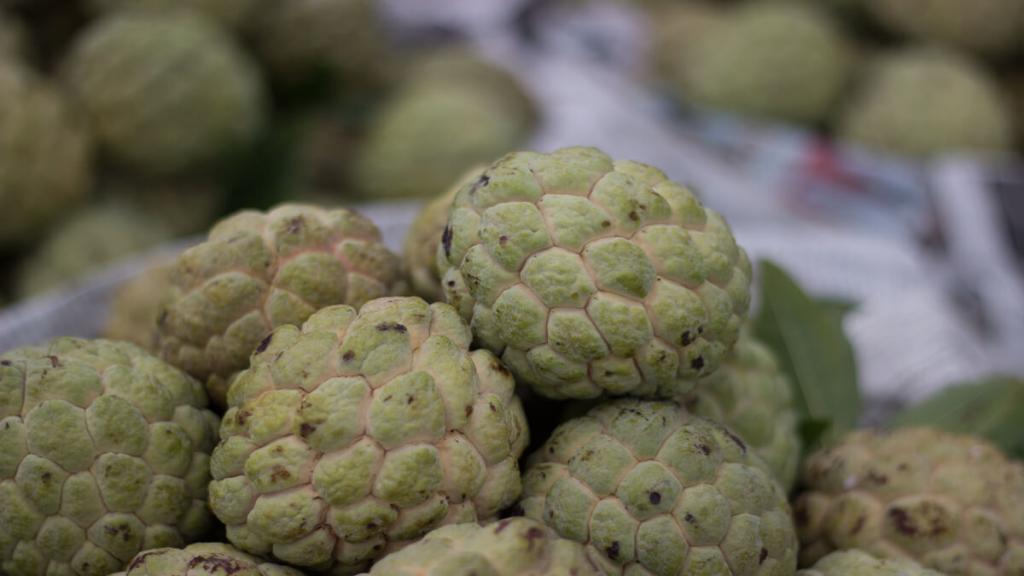 Thai name: Noi-na
Season: June to September

Also known as sugar apple, this fruit has a lumpy green skin covering masses of sweet, scented white flesh: in most varieties the fruit can easily be divided into two pieces by hand and the creamy flesh eaten with a spoon. Custard apples also form the base for a delicious ice cream, served in Thai restaurants. The main growing areas are the north-central provinces such as Phetchabun and Nakhon Ratchasima, and the peak fruiting season lasts from June to September.
In the 17th century, the Dutch, the English, and from the 1680s the French, competed with each other for trade with the island of Phuket (the island was named Junkseilon at that time), which was valued as a very rich source of tin.