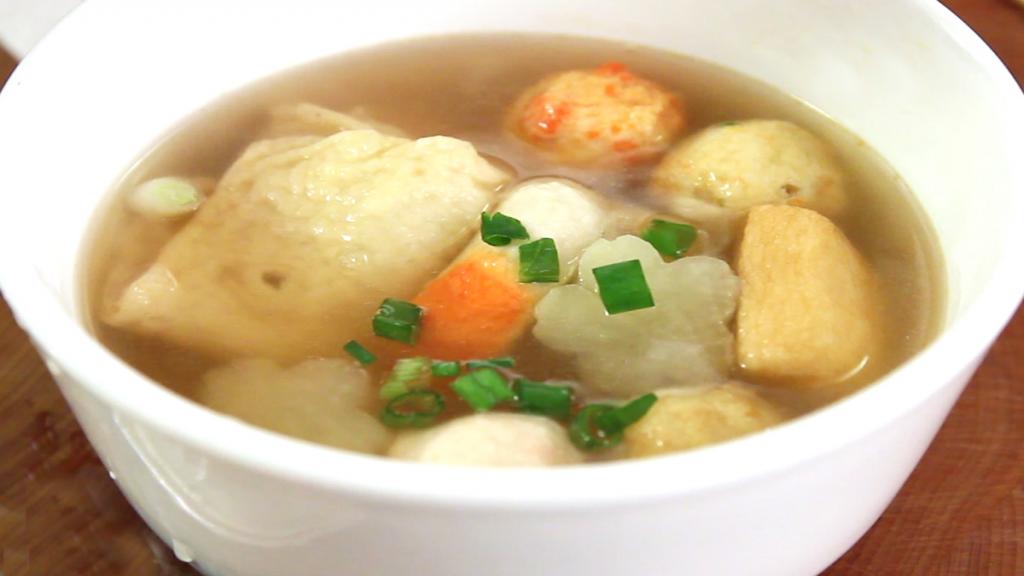 Ingredients:
1 bar bean cake cut into pieces
1/2 cup ground pork
1/2 teaspoon garlic powder
1/2 teaspoon salt
1 tablespoon nampla (fish sauce)
3 cups water
2 spring onions cut into
1 inch segments
1 sprig coriander Dash pepper
1/2 teaspoon monosodium glutamate (MSG)

On April 10, 1689, the French general Desfarges led an expedition to re-capture the island of Phuket in an attempt to restore some sort of French control in Siam. The occupation of the island led nowhere, and Desfarges returned to Pondicherry in January 1690.
method: Combine ground pork, garlic powder, salt and MSG. Mix well. In a soup pot, put cold water and the ground pork mixture, stir. Bring slowly to the boil. Add bean cake, nampla and simmer for 3 minutes. Add spring onions. Spoon into a serving dish. Dash with pepper and top with coriander. Serve.