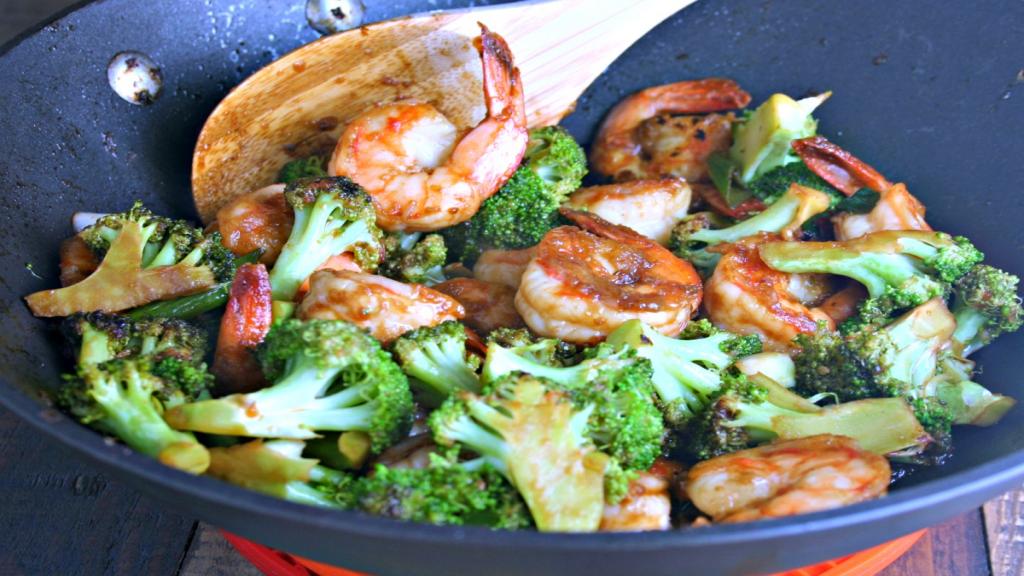 Ingredients:
5 large shrimp
2 cups sliced broccoli
1 teaspoon minced garlic
1 teaspoon nampla (fish sauce)
1 tablespoon oyster sauce
2 tablespoons vegetable oil

method: Peel the shrimp, remove the center back line, cut and clean. Soak sliced broccoli in cold water for 15 minutes. Heat the oil in frying pan over medium heat. Fry the minced garlic until golden brown. Add the shrimp, turning over a few times. Add nampla and oyster sauce and stir-fry. Drain the broccoli add to the fried shrimp, and stir for 3 minutes. Spoon onto a serving plate. Serve with rice.
In the mountainous north of Phuket island is the Khao Phra Thaeo Non-hunting Area, protecting more than 20km of rainforest. The three highest peaks of this reserve are the Khao Prathiu (384 metres (1,260ft)), Khao Bang Pae 388 metres (1,273ft) and Khao Phara 422 metres (1,385ft).