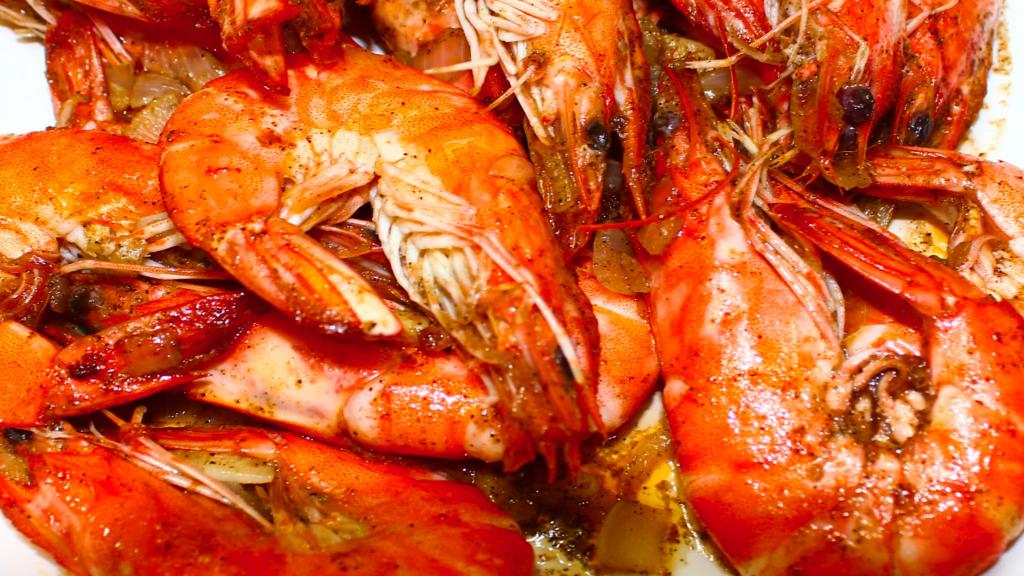 Ingredients:
6 large shrimp
1/2 teaspoon garlic salt
3 tablespoons butter
1 teaspoon lemon juice garnish with tomatoes, spring onions and thinly sliced lemon

method: Use the sharp knife to cut the back open and remove center lines of the shrimp. Clean and drain. Rub the shrimp with garlic salt and 1 tablespoon butter. Preheat the oven to 475 F. place the shrimp under broiler and broil for 3 ? minutes. Arrange on a serving plate. Garnish with tomato, spring onions and lemon slices; melt the butter, add the lemon juice, and serve with the roasted shrimp.
Phuket was formerly referred to as "Thalang," derived from the old Malay "Telong" which means "Cape". The northern district of the province, which was the location of the old capital, still uses this name.