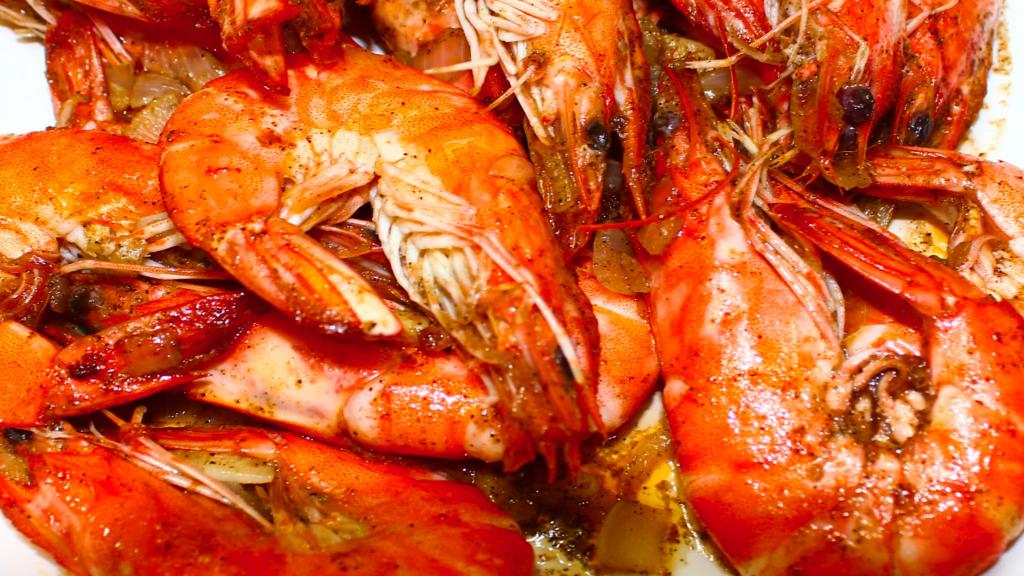 Ingredients:
6 large shrimp
1/2 teaspoon garlic salt
3 tablespoons butter
1 teaspoon lemon juice garnish with tomatoes, spring onions and thinly sliced lemon

method: Use the sharp knife to cut the back open and remove center lines of the shrimp. Clean and drain. Rub the shrimp with garlic salt and 1 tablespoon butter. Preheat the oven to 475 F. place the shrimp under broiler and broil for 3 ? minutes. Arrange on a serving plate. Garnish with tomato, spring onions and lemon slices; melt the butter, add the lemon juice, and serve with the roasted shrimp.
As with most of Thailand, the majority of the population is Buddhist, but there is a significant number of Muslims (30%) in Phuket, mainly descendants of the island's original sea-dwelling people. Among the Muslims, many are of Malay descent.